We are a family owned and operated business with nearly 25 years of experience in the trade.
Starting in 1998 as a temporary measure, Dave quickly found he has a skill and passion for this work. He grew his reputation in the Southeast construction world for being good, quick, reliable, and affordable. As his reputation grew, the need for workers to meet the need saw him train his sons to join him. Over the years, Doug and Greg continued in the tradition Dave began. Their business grew, and demands required them to adapt over the years. While officially operating as separate businesses, they often shared many things with each other, from tools and vehicles, to contacts and their shop. Finally, in 2020, the inevitable happens and the three family members officially formed one company called Duerksen Paint Company. Pooling the talents and resources of their three businesses, this newly formed company is able to meet the growing demand for high volume painting contracts while still being available to offer custom service to our wide range of valued customers.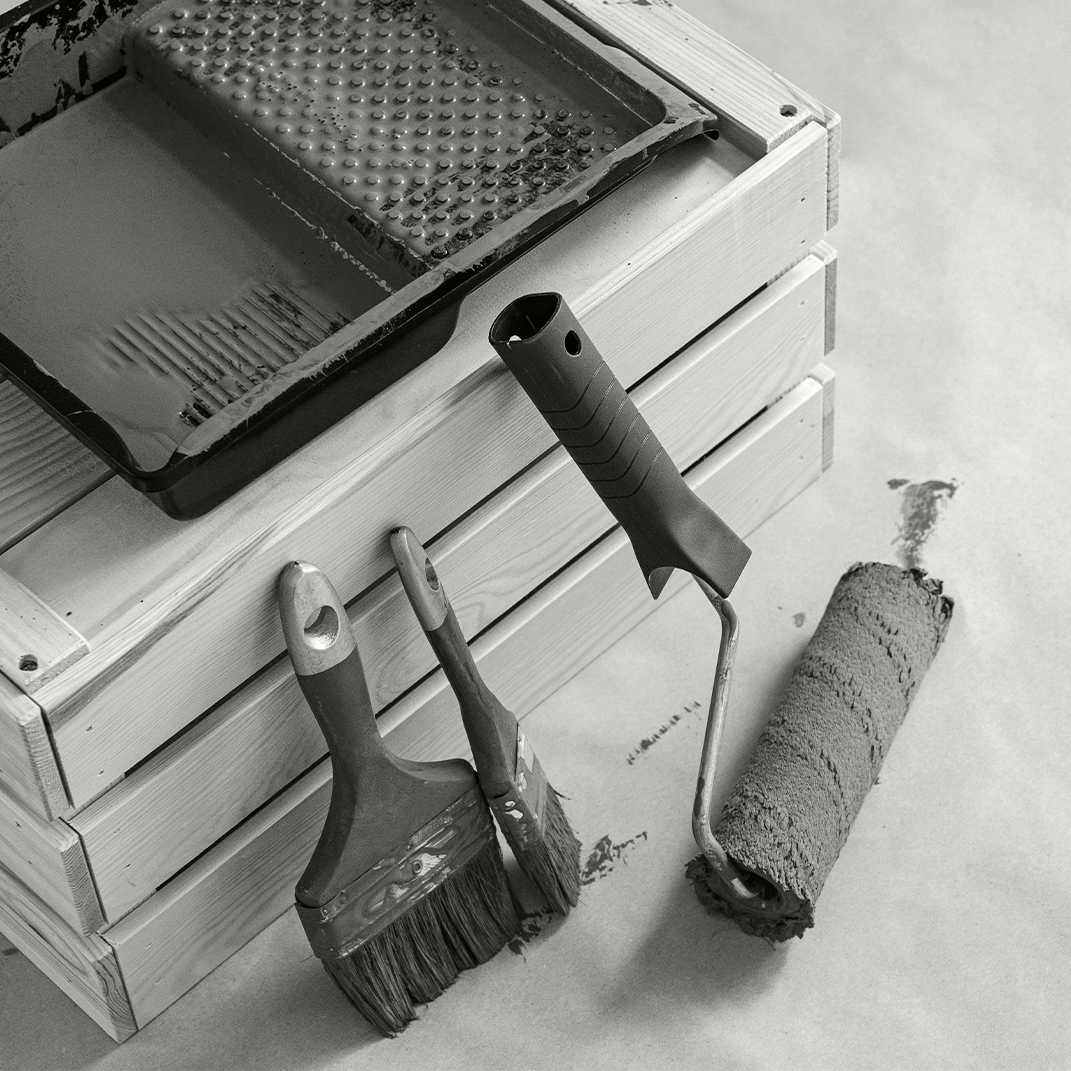 WHAT WE OFFER
We offer painting and finishing services of all varieties, from large scale commercial projects such as schools and retail spaces, to residential additions and basement renovations. No matter the size of your project, we have the time and desire to help you tackle your project. We have completed multiple projects so large they span multiple years, to those that can be finished in a single day.
Our shop has two full service spray booths to complete any finish you need. We can pre-finish baseboards and doors, cabinets and custom furniture, including all stained and painted finishes. For quotes on refinishing kitchen cabinets and other custom finishes, please contact us and we can discuss your options.

QUALITY
Painting is one of the first things your guests will notice when they enter your home. We take our craft seriously, and regularly research new products to ensure we use the right one for your project. Our training includes detailed analysis of our own production to offer you top quality workmanship and finished product.

RELIABILITY
In an industry where time is your money, we strive to meet any dead- line. While we require reasonable notice and scheduling Is standard, construction delays are inevitable and so we guarantee that we have the manpower to keep your project on schedule, and do what we can to help make up for weather-related or other delays that happen prior to interior finishing.

COMPETITIVE PRICING
We want to work for you. We are always open to discuss your budget and how we can offer you our top quality services on any budget.